1 why
During the first workshop we talked about:
the trends in leisure
the busy lives of our visitors
the different reasons they have to come and visit us
All these things together make the facilitites in our museum very important. Visitor's have high expectations. However, even if the expectations are not met (like Louis Vuitton Museum in Paris), the staff will still be able to make a difference. They have the clue to change the Net Promoter Score. That is why we are building a training to train our collegues.
2 when & how
During this second workshop on the wonderful grounds of Golfplatz Borghees, we worked with our training priorities (the assignment from the first workshop). With the help of Terry Brochard and his model, we focussed on a certain point in the customer journey and a certain theme (content, social or flow).
3 build
On the first (and cold) day of the winterclosure in a somewhat gloomy Wunderland Kalkar we practiced with the model and taking the visitor's needs as our starting point. Then we started building our own training.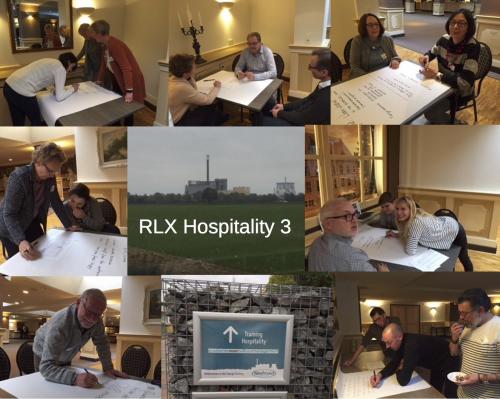 26.11.18 in afrika museum
assignment for the next workshop
In the morning we will practice our own trainings:
Introduce your roadmap in 3 minutes
(motive [visitor's need], audience, learning objective, materials and methods)
Create a mini pilot of one training method (element ) used in your training in 5-10 minutes
and practice it in the group

Bring your method material (deliverables) with you if you use somethin in your pilot (ball, mirror, paper, form, video, etc.)
Please, inform us before November 16th which setting you need.
In the afternoon of the 26th we ourselves will be trained by Frank Thiel in how to handle complaints. His training format and methods serve as an example.
Please think of - and prepare - one example of a complaint received in your museum (with a short description & where it happend in the model of the customer journey).